Hello there. And welcome back to my blog! I have massively neglected it the last few years. Won't lie, I've had an absolutely horrific 2019 and despite intentions to get back into blogging I have just had so much going on that I just didn't manage to find the time. However, one of my new years resolutions for 2020 is to try and work at it a bit more. I am really hoping that things calm down personally in 2020 so that I can have a bit more time to enjoy myself and to do things that I like. So hopefully the blog will get a lot more attention.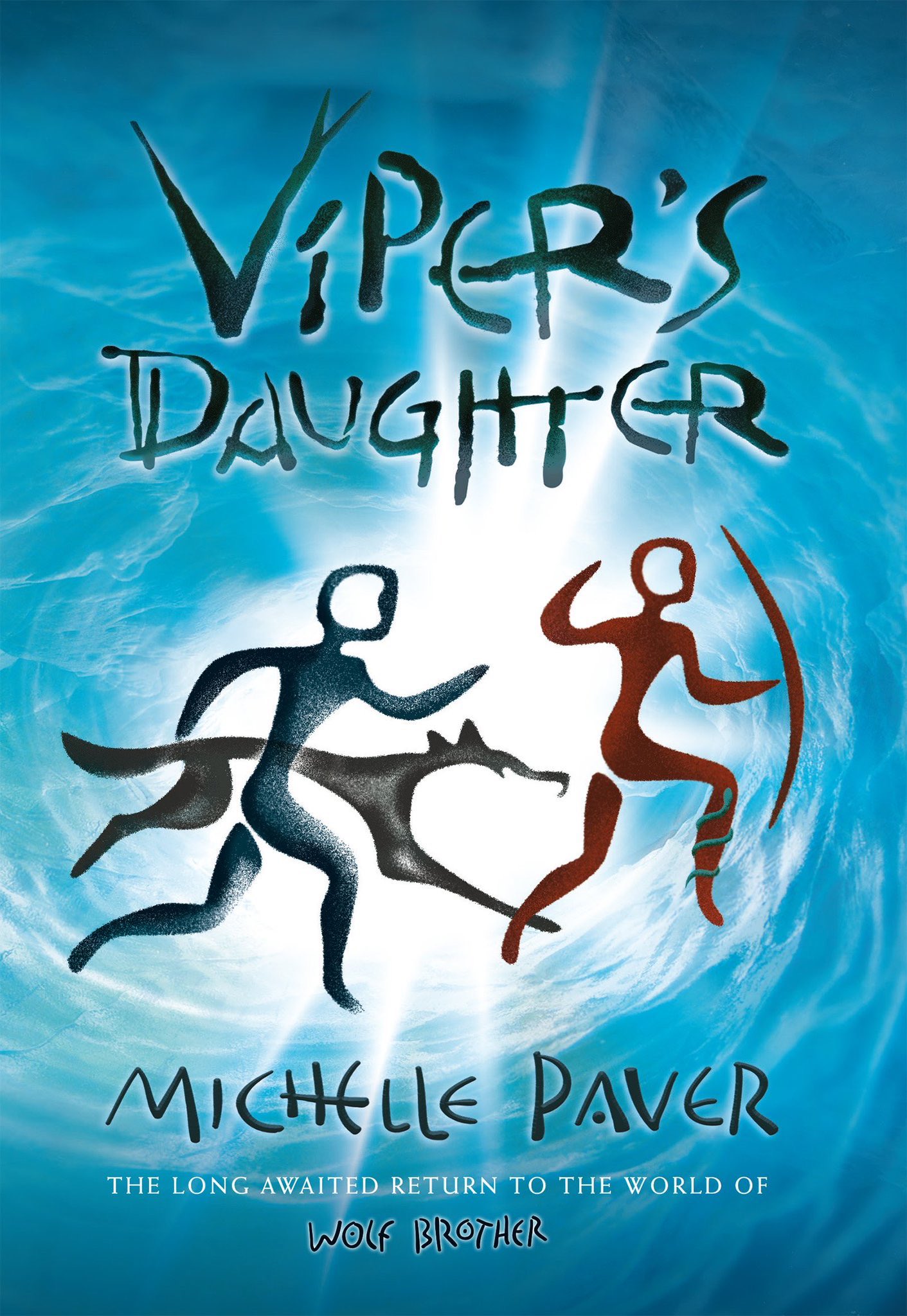 And there are a lot of titles coming out next year that I cannot wait for! I have already been lucky enough to read one of the books that I was looking forward to the most, and that is Michelle Paver's long awaited return to the world of the Forest from her Chronicles of Ancient Darkness series. Viper's Daughter is the seventh instalment and picks up several moons after the events of Ghost Hunter which was published way, way, WAY back in 2009. I loved every page and a review will be making an appearance nearer to its April publication date!
That being said, there are tonnes of other books coming out in 2020 that I cannot wait for, so I thought I'd highlight a few of them. From a return to the world of The Hunger Games, to dragons, gay YA which I am dying for, and adventures in space, there is a lot too look forward to.
I was going to try and put them in some kind of order. Publication. In order of my excitement, but there isn't an order I could stick to as my mind was getting too excited about them all so they're just here in order that they came to me!
I'm lucky enough to have a copy of this already, thanks to the lovely publisher, and as I'm off work over Christmas I may read it before the New Year, but either way, it is a book I have been looking forward to for months. The synopsis had me hooked right away, and that cover... Gorge!
"

Winter was the only season every Lake-Lander feared...

In a post-apocalyptic America, a community survives in a national park, surrounded by water that keeps the Dead at bay. But when winter comes, there's nothing to stop them from crossing the ice.

Then homebody Peter puts the camp in danger by naively allowing a stranger to come ashore and he's forced to leave the community of Wranglestone. Now he must help rancher Cooper, the boy he's always watched from afar, herd the Dead from their shores before the lake freezes over.

But as love blossoms, a dark discovery reveals the sanctuary's secret past. One that forces the pair to question everything they've ever known."
SOLD! Give it to me! It is out 6th February!
More gay YA! Yes please! I've been a long time reader of Will, actually reviewing his
Witchfinder
books back when the blog first started and this book sounds right up my street! I actually remember having a little convo with Will on twitter where we said all the mainstream YA books about gay teens are so Americanised and we said it would be nice to have something British feeling, and well, Will went and wrote it! The cover is gorgeous, the premise... I cannot deal...
"
When Dylan and Ellis's secret relationship is exposed on social media, Dylan is forced to come out. To Dylan's surprise they are met with support and congratulations, and an amazing reception at their highschool dance. Perhaps people aren't as narrow-minded as he thought?
But Dylan's happiness is short-lived. Ellis suddenly becomes angry, withdrawn, and as they drive home from the dance, he loses control of the car, sending it plunging into Hunter's Lake. Barely conscious, Dylan is pulled free of the wreck, while Ellis is left to drown.
Grief-stricken, Dylan vows to discover what happened to Ellis that night and piece together the last months of his boyfriend's life – and realises just how little he knew about the boy he loved.
"
To say I am anticipating this would be an UNDERSTATEMENT. I don't want it. I need it! Roll on 28th May!
Veronica Roth is pretty much an insta-buy author for me. I adored the Divergent trilogy, including the ending... Loved the Carve the Mark duology and wish there were more! I am also now reading her collection of short stories, The End and Other Beginnings which I am enjoying, so when this was announced, her debut adult novel I was intrigued...
"A decade ago near Chicago, five teenagers defeated the otherworldly enemy known as the Dark One, whose reign of terror brought widespread destruction and death. The seemingly un-extraordinary teens—Sloane, Matt, Ines, Albie, and Esther—had been brought together by a clandestine government agency because one of them was fated to be the "Chosen One," prophesized to save the world. With the goal achieved, humankind celebrated the victors and began to mourn their lost loved ones. Ten years later, though the champions remain celebrities, the world has moved forward and a whole, younger generation doesn't seem to recall the days of endless fear. But Sloane remembers. It's impossible for her to forget when the paparazzi haunt her every step just as the Dark One still haunts her dreams. Unlike everyone else, she hasn't moved on; she's adrift—no direction, no goals, no purpose. On the eve of the Ten Year Celebration of Peace, a new trauma hits the Chosen: the death of one of their own. And when they gather for the funeral at the enshrined site of their triumph, they discover to their horror that the Dark One's reign never really ended."
It's out on 7th April and I love the idea behind it all. Who hasn't wondered what their favourite heroes are up to years after the end of the story? After they've gone home from war, after they have stopped being the hero. What then? Very excited to see how this turns out!
Burn by Patrick Ness.
It's Patrick Ness... Is there any explanation needed? Of course I'm going to bloody read it. But when it's about dragons (one of my fave!) and the cover looks like that, how the hell could I not?!
"
In 1956 Sarah Dewhurst's father shocks her by hiring a dragon to work the farm. The dragon is a smaller blue rather than the traditional larger reds, though even the reds are now scarce. When the blue dragon, Kazimir, unexpectedly saves Sarah and her friend Jason Inagawa from the attentions of the racist police deputy, Kelby, everything changes. Sarah is part of a prophecy and she must escape the clutches of Malcolm, an assassin from a Believer Cell, the dragon-worshiping cult. When Sarah, Malcolm and Kazimir eventually converge, they are thrown into another universe, where dragons seem never to have existed. Can they save this world and the one they left?"
I mean, you want it... Right? It's published on 7th May!
If you're over on twitter, you've probably encountered George. He's a lovely guy and now he's about to become a published author too! Boy Queen is his debut and he's said the book is hella gay and I am hella here for it!
"

Life's a drag until you try . . .
Robin Cooper's life is falling apart.
While his friends prepare to head off to University, Robin is looking at a pile of rejection letters from drama schools up and down the country, and facing a future without the people he loves the most. Everything seems like it's ending, and Robin is scrabbling to find his feet.
Unsure about what to do next and whether he has the talent to follow his dreams, he and his best friends go and drown their sorrows at a local drag show, where Robin realises there might be a different, more sequinned path for him . . .
With a mother who won't stop talking, a boyfriend who won't acknowledge him and a best friend who is dying to cover him in glitter make up, there's only one thing for Robin to do: bring it to the runway.
Boy Queen
by George Lester is a sparkling debut full of big hair, big heels and even bigger hearts."
Doesn't it sound great? I cannot wait to get stuck into it on 6th August!
He's been teasing it for years... Quite literally, years! Updating his twitter every time he has finished a chapter, every time that he has drafted the book. Always with the hashtag #TSiaSos, teasing the title from the very beginning. And now, it has finally been announced, a date has been set and the countdown is well and truly on!
"During a routine survey mission on an uncolonized planet, xenobiologist Kira Navárez finds an alien relic that thrusts her into the wonders and the nightmares of first contact. Epic space battles for the fate of humanity take her to the farthest reaches of the galaxy and, in the process, transform not only her—but the entire course of history."
I for one cannot wait for 15th September to get here to see what Christopher has been working on for all these years. The Inheritance Cycle is one of my all time favourite series and i am looking forward to seeing what he has in store. It's a stand alone and according to early repots we're looking at something well over 800 pages long! Yes, please!
I am a massive SJM fan boy. Don't come for me. I adored the
Throne of Glass
series and miss it and the characters so, so much, it is insane. I also liked the A Court of Thorns and Roses series, but ToG is where it is at. But this is her latest offering. The first in a series for adults. We know SJM likes writing big books. I mean, Kingdom of Ash was only just shy of 1000 pages and my heart couldn't take it. According to the listing for House of Earth and Blood, it's 832 pages long! And just look at that freaking cover! Her covers are always so bloody good!
"
Bryce Quinlan had the perfect life—working hard all day and partying all night—until a demon murdered her closest friends, leaving her bereft, wounded, and alone. When the accused is behind bars but the crimes start up again, Bryce finds herself at the heart of the investigation. She'll do whatever it takes to avenge their deaths.
Hunt Athalar is a notorious Fallen angel, now enslaved to the Archangels he once attempted to overthrow. His brutal skills and incredible strength have been set to one purpose—to assassinate his boss's enemies, no questions asked. But with a demon wreaking havoc in the city, he's offered an irresistible deal: help Bryce find the murderer, and his freedom will be within reach.
As Bryce and Hunt dig deep into Crescent City's underbelly, they discover a dark power that threatens everything and everyone they hold dear, and they find, in each other, a blazing passion—one that could set them both free, if they'd only let it.
With unforgettable characters, sizzling romance, and page-turning suspense, this richly inventive new fantasy series by #1
New York Times
bestselling author Sarah J. Maas delves into the heartache of loss, the price of freedom—and the power of love."
Originally due early January, the book has actually been pushed back until 3rd March, but I am sure it'll 110% be worth the wait!
I actually am losing my mind over this, still! Months after the announcement I am still losing my m
ind! I have said time and time again that this world lends itself so well to tell so many stories. The possibilities are endless... And now Suzanne has heard our cries and has decided to bestow upon us a prequel! Set 64 years before we meet our beloved Katniss and our lovers, Peeta and Gale. Yes, both at the same time. It's 2019. Don't judge! I for one cannot wait.
"The Ballad of Songbirds and Snakes will revisit the world of Panem sixty-four years before the events of The Hunger Games, starting on the morning of the reaping of the Tenth Hunger Games."
Well the synopsis doesn't give a lot away does it?! The horrible font on the cover aside, the days cannot go by fast enough. Roll on 19th May!
The Gilded Ones by Namina Forna.
This book has only been announced very recently, but already the buzz surrounding it is h
uge! Likened of
Children of Blood and Bone, The Gilded Ones
has an absolutely STUNNING cover which just makes me want to do heart eyes the entire time, and the premise itself just has me gagging to read it!
"
The start of a bold and immersive West African-inspired, feminist fantasy series for fans of Children of Blood and Boneand Black Panther. In this world, girls are outcasts by blood and warriors by choice.
Sixteen-year-old Deka lives in fear and anticipation of the blood ceremony that will determine whether she will become a member of her village. Already different from everyone else because of her unnatural intuition, Deka prays for red blood so she can finally feel like she belongs.
But on the day of the ceremony, her blood runs gold, the color of impurity--and Deka knows she will face a consequence worse than death.
Then a mysterious woman comes to her with a choice: stay in the village and submit to her fate, or leave to fight for the emperor in an army of girls just like her. They are called alaki--near-immortals with rare gifts. And they are the only ones who can stop the empire's greatest threat.
Knowing the dangers that lie ahead yet yearning for acceptance, Deka decides to leave the only life she's ever known. But as she journeys to the capital to train for the biggest battle of her life, she will discover that the great walled city holds many surprises. Nothing and no one are quite what they seem to be--not even Deka herself."
Is it 26th May yet? Asking for a friend... That friend is me and he is DESPERATE to read this book. One thing I do think is very, VERY cool is that the publisher have said they're going to be giving the book to BAME reviews first and I am HERE FOR IT!!! I wish more publishers sent the books to the audience they're primarily aimed at. I've seen a few books featuring gay males as the leads that seem to be shoved towards the straight females for review and I wish more gay readers had the chance to read them first and get their view out. So the fact that this is the case for
The Gilded Ones
. Props to the publisher. Killing it!
I know I have missed off loads. There are tonnes and tonnes of new books coming out, and of course ones that haven't even been announced yet that may just spring up on us like sneaky gifts from the book gods. But these are the ones I could think of when I thought of the books I am looking forward to most and ones that I want to add to my ever growing and never shrinking tbr pile! Are there any here you're excited about? Is there something I have missed that you think I might like? Let me know! Tweet me. Comment. Whatever. Just let me know!