When I started to make the last post I hadn't thought I'd find so many books I'm excited for! 2012 is shaping up to be such a good year for YA fiction so I guess we spread into Part 2!
We jump forward to August as at the moment, I can't think of any books in May - July... Annoying but I'm sure there'll be plenty. I just can't think of any at this second. Ha...
Anyway... AUGUST will see the release of the third book in Pittacus Lore's Lorien Legacies. Titled The Rise of Nine it is so far away that no cover art or synopsis has been released! But then that's how the rest of this post is going to pan out... None of them have covers or synopsis' and one doesn't even have an official title yet!!
So... to SEPTEMBER... which see's the launch of a brand new series from (quite possibly my all time favourite author...) Michelle Paver! The series is called Gods and Warriors and is set in the Mediterranean. Still pre-history but a lot nearer to our time than the adventures of Torak, Renn and Wolf in Paver's phenomenal Chronicles of Ancient Darkness which took place in the ancient forests of Europe... At the moment there's no title for Book One. All that's known is this brief summary which Michelle released herself as a teaser: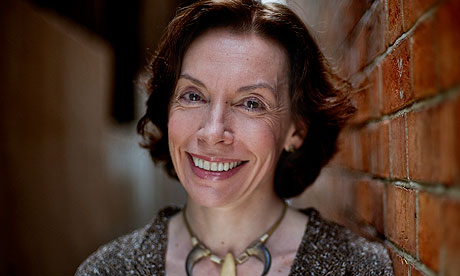 "The setting will be the Mediterranean, in the Bronze Age, a few thousand years after Torak's adventures. It is such a rich, spectacular, exciting world to inhabit (and one I've loved since I was a child) – a time of chariots, ocean-going ships, slaves, warriors, myths and magic. My main character is Hylas, a goatherd, a thief and an outsider. His story starts in the mountains of Greece where in a single night, his world is overturned, setting him on a journey that will take him far from the mountains and across the seas. Like Torak, Hylas will form lasting bonds with animals... A dolphin, a lion cub and a falcon will all weave in and out of the stories."
And finally we come to OCTOBER the third and final book in L. A. Weatherly's Angel trilogy will be released. It's called Angel Fever, and that, at the moment, is all we know!
Also in OCTOBER, or quite possibly NOVEMBER (date not yet set in stone...) Walker Books will, at last, be publishing Oblivion. The fifth, and final, book in Anthony Horowitz' epic, thrilling, and damn right addictive Power of Five series, it looks set to be the most explosive book he's written yet. It's already sitting in at over 160,000 words, and he's not even finished yet! Blimey! I remember reading an interview that Anthony did years ago, when Raven's Gate, the first book in the series, came out and he said it'd bee 800 pages long. He wasn't kidding!
And now he's released the first chapter as a Christmas surprise for his readers! How cool (check out my post about that here), but it only has me even more excited wanting to read the next 790 or so pages!
So those are my picks for what is to come in 2012. I can't wait to see what I've missed, and stuff yet to be announced. 2011 has been a real corker, but I think 2012 is about to kick some ass!