Hi everyone! This week has been pretty good for me! I started my new job on Wednesday and am loving it so far! :D Only downside is that I haven't had a lot of time to blog, but I'm hoping to schedule some reviews today to go live through the week! Anyway, these are the awesome books that came through my postbox this week!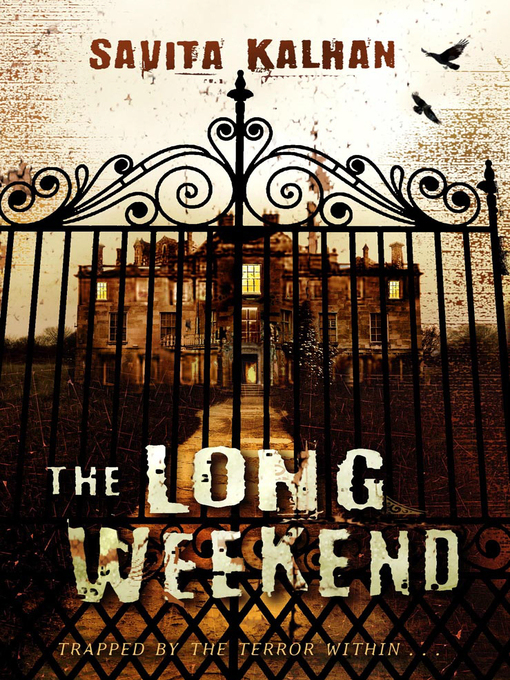 "Sam knows that he and his friend Lloyd made a colossal mistake when they accepted the ride home. They have ended up in a dark mansion in the middle of nowhere with man who means to harm them. But Sam doesn't know how to get them out. They were trapped, then separated. Now they are alone. Will either of them get out alive? This gripping and hypnotic thriller will have you reading late into the night..."
This sounds absolutely brilliant and I cannot wait to read it. Thank you so much to Savita herself for this one, and for signing it! :D
SIGNED!!! ARGH! YES! SIGNED!/UK FINISHED COPY
"In Boys Don't Cry, bestselling author Malorie Blackman explores the unchartered territory of teenage fatherhood. You're waiting
for the postman--he's bringing your A level results. University, a career as a journalist--a glittering future lies ahead. But when the doorbell rings it's your old girlfriend; and she's carrying a baby. You're fine to look after it, for an hour or two, while she does some shopping. Then she doesn't come back and your future suddenly looks very different.
Malorie's dramatic new novel will take you on a journey from tears to laughter and back again."
I got this on Wednesday and had a quick look at it, and then put it on my bookshelf next to my proof copy. And then, yesterday (Saturday) I was looking at it, and flicked to the first little title page, the one that just normally has the title) and was shocked to see it was a signed copy! :D ARGH! I was so excited. So so so excited. I loved this book, so to have a signed copy for me is amazing. Made my week even better! Thank you to Random House, and of course Malorie herself for signing this! :D
So there you go guys! That's what I got this week! Hope everyone has a good and happy week! Rap up warm because it is so cold right now! Brr! Best time of year to curl up with a nice book next to the fire! :D
Until next time, guys! :)